Corporate philosophy
We improve consciousness of responsibility day by day, then do our best for social welfare.
We try to promote our company's development by neat and clean moral and constructive cooperation.
We keep a promise and serve a customers with enthusiasm and force.
We respect and trust each other, and then establish the bright feel.
We make much of simplicity and moderation. Then we try to maintain the psychosomatic health.
Management Philosophy
We aim at the company which can realize the happiness of a business partner and the employee as our creed of the following four words based on the corporate philosophy.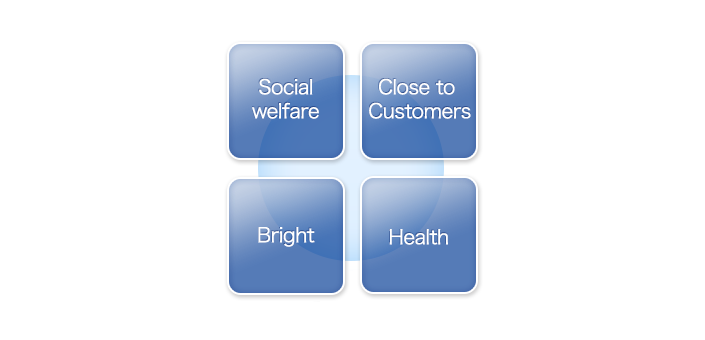 Vision
We aim to be a leading company that can respond to change and continue.
Corporate Standards of Conduct
We will continue to be a company that acts based on our corporate philosophy and creates the added value required by our business partners.